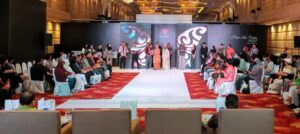 Piala Seri Endon Batik Design Competition is organised by Yayasan Budi Penyayang Malaysia (PENYAYANG) as part of the Malaysia Batik-Crafted for the World Movement. The 17th edition of this prestigious Competition will be held in 2022.
The Competition was created to discover and provide a platform for the support, recognition, and encouragement of Malaysia's batik-making talent, and it is open to Malaysians over the age of 18. Piala Seri Endon is a Batik design competition, so each participant or team must make their own batik. The competition is judged by a panel of 16 people from Round 1 to the Grand Finals.
The competition comprises three (3) categories:
Fashion Category
Soft Furnishing category; and
Handicraft category
For each of the three (3) categories:
First prize is RM30,000.00;
Second prize is RM10,000.00, and
Third prize is RM5,000,00
In addition, there are five (5) consolation prizes of RM1,000.00 each for each category.
The Piala Seri Endon Semi-Finals were held on August 20, 2022, at the Seri Pacific Hotel in Kuala Lumpur.
The following individuals advanced to the Semi-Finals from the three (3) categories: (1) Fashion class
i. Fashion category: 17 contestants
ii. Soft Furnishings- 9 contestants
iii. Handicrafts- 10 contestants
Twelve (12) of the seventeen (17) participants in the Fashion Category qualified for the Piala Seri Endon Grand Finals, which will be held at the Kuala Lumpur Convention Centre on September 4, 2022. (KLCC).
In 2022, BONIA came on board as the Official Presenter for Piala Seri Endon. As brand that takes pride in its homegrown culture and roots, BONIA is proud to embark on this journey to nurture and preserve the national craft of Batik working alongside the prestigious Piala Seri Endon.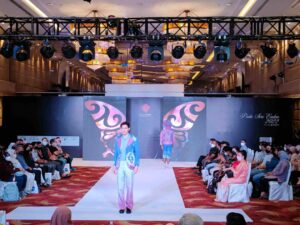 NIVEA is proud to return this year as PENYAYANG's Skin Care partner to co-host the Piala Seri Endon event, with the partnership starting in 2019. This year NIVEA has kindly sponsored generous door gifts for all guests and contestants of the event, which consists of essential NIVEA products to keep their skin radiant, and luminous because healthy, beautiful skin is the perfect accessory for any outfit.
As a company, NIVEA subscribes to the idea of the preservation of culture and heritage, and hence NIVEA likens the long history of Batik, as Malaysian heritage, to its own history of years of research and development in culminating high-quality Skin Care products.
The Director-General, Malaysian Handicraft Development Corporation, YBrs Puan 'Ainu Sham Haji Ramli was the Guest-of-Honour at the Semi Finals.
PENYAYANG would like to express gratitude to the following individuals for their assistance. Malaysian
The Ministry of Tourism, Arts and Culture Malaysia
Bonia Corporation Berhad
Royal Selangor International Sdn Bhd
NIVEA
KPMG
Panel of Batik Experts
Media supporters RTM, ASTRO, Sin Chew, Kumpulan Karangkraf, The New Straits Time Press, The star, Utusan Malaysia, BERNAMA, Social Media agencies, and all other Media.