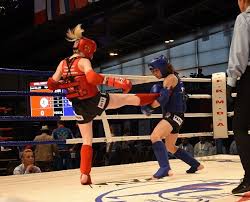 The victorious ending of the 2022 IFMA Youth World Championships, which took place in Kuala Lumpur, Malaysia, from August 9 to August 21, 2022, gave a positive response to the sport.
The annual IFMA event for young athletes featured competition from the youth national teams, as well as cultural interaction, sporting and social events, stakeholder education and training sessions, and, of course, the renowned youth world championship.
The Youth World Championships this year featured combat matches in all Youth Category weight classes, as well as solo and mixed team matches in the Wai Kru and Mai Muay divisions.
The IFMA World Youth Conference on the topic of Fair Play and the main Anti-Doping World Conference kicked things off. At this special world conference, more than 600 youth from different federations came together to discuss pressing issues pertaining to fair play and Olympic ideals.
Fair play was in full force by not only the local NADO conducting the anti-doping tests for the medal winners but also through IFMA's elite team of ITO's and Judges.
It was to keep the next generation safe and support the clean athletes who have trained so hard and sacrificed so much to make their dreams come true at this year's 2022 IFMA Youth World Championships.
Even six days into the championship, there were a tonne of tight matches. Malaysia took up the gold medal in the U12 category. The Philippines won the gold medal in the Youth U15 and U18 categories.
There are other aspects to the IFMA Youth World Championships than athletic competition. Exchanges in education and culture are valued and encouraged by IFMA. On day eight of the IFMA YWC2022, which was a rest day, the competitors had the chance to discover and tour Kuala Lumpur, one of the most contemporary cities in the world.
While exploring the bustling streets and discovering calm, picturesque corners, they learned the history behind some of the city's most recognisable attractions.
On this final gold medal day, all of the World Youth Championships finalists in KL in 2022 proudly stood at the podium when the national anthem was being played, their flags raised. Dramatic moments of friendship, solidarity, and unity in diversity pulled the youth of the globe together through athletics.