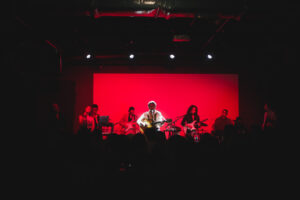 Pamungkas has had a busy schedule since arriving in Kuala Lumpur, including a Press Conference and Meet & Greet / Mini Showcase at The Bee the day before the actual concert, which is scheduled for 3 September 2022 (7.30pm) at Megastar Arena, Viva Mall, Jalan Loke Yew. But Pamungkas is not one to complain, as the ultimate goal of this tour is to introduce Pamungkas to Southeast Asia and provide an opportunity for his legions of fans to meet him in person and witness his talent in a well-put together and professionally produced live show.
When one of Pamungkas' songs, 'To The Bone,' went viral, the plan began to take shape. The song received overwhelmingly positive responses from four countries in the region, and as a result of it, music fans began to listen to his previously released songs. This tour has the same name as the fourth album, and it will visit four Southeast Asian countries: the Philippines, Thailand, Malaysia, and Singapore.
Pamungkas' BIRDY- The Southeast Asia Tour, Live in KL is brought to Malaysia by organizer, Tala Records Asia, SoundScape and Maspam. Kuala Lumpur is its third stop after Thailand and Philippines.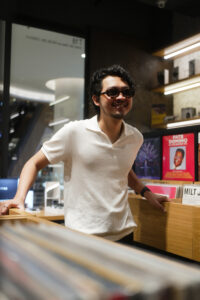 Among the impressive accolades that Pamungkas has received in the past two years are:
Two times Spotify Most Streamed Indonesian Artist on Wrapped 2020 and Wrapped 2021.
Being the record holder of #1 song on Top 50 Indonesia chart for more than 10 weeks consecutively.
Increased Pamungkas' audience on Spotify from 200k to 5M listeners.
Increased Pamungkas' followers on Spotify from to 100k to 2.8M followers, Youtube subscribers currently stands at 1.2M and Instagram following of more than 1M followers.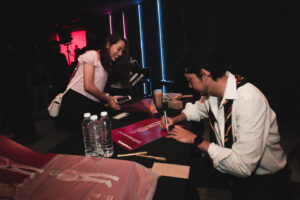 Pamungkas has been carving his own lane in the music industry since breaking into the industry with his first album, 'Walk the Talk,' in 2018. Pamungkas has released four albums to date, including 'BIRDY,' which will be released on June 16, 2022. This fourth album marks Pamungkas' new journey, indicating a more mature, wiser, but still "Day 1" attitude of experimenting and filled with curiosity.
The album title 'BIRDY' represents a symbolic heartfelt experiment as well as a metaphor for the inner child being liberated. Because of its powerful message, the focus track 'Begin Again' was chosen. It is a song about accepting yourself, reinventing your life, and reclaiming your space.
"Take a little song, and dance along, and make it better"- 'BIRDY', Pamungkas.