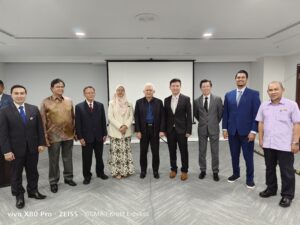 YBhg. Datuk Mohd Mustafa Abdul Aziz, Chief Executive Officer of Malaysia External Trade Development Corporation (MATRADE), was present for the official launch of METAHOVER, a RM1 billion joint venture between local Precision Metal Parts Manufacture Metalmach Micro Technology (MMT) and Auxiliary Materials partner from China Future Hover Industrial Co., Ltd (Future Hover), with the goal of generating RM1 billion in export revenue over the course.
METAHOVER provides an all-inclusive service for water fabrication, assembly, and testing for semiconductors in Malaysia. Having Future Hover on board, the company is able to minimize the production cost for semiconductor assembly without any compromise on quality, thus, positioning Malaysia as a top destination for the exports of the said electronic component within Southeast Asia. This, paired with MMT's 40 years of experience in the industry , will most definitely deem valuable to foreign investors and attract international suppliers to source affordable and reliable parts and accessories in Malaysia.
Machinery and Equipment (M&E) is an important industry to Malaysia. The sector is the 7th largest export in 2021. Machines and apparatus used principally for manufacturing semiconductors, parts and accessories is the largest export segment, valued at RM8.8 billion or 17.5 percent of total M&E exports in 2021, while in the first 7 months of 2022, Malaysia's M&E export has reached RM34.4 billion, an increase of 25.5 percent from the corresponding period last year.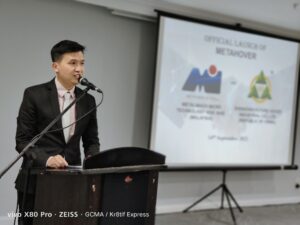 "Metalmach Micro Technology" with 4 decades of experience in precision machining, as well as mold and die fabrication, we believe that the company has the capabilities to produce high-quality machining parts and components used in various sectors such as semiconductor, medical device, automation, aerospace, E&E and general industries. This reputation certainly appeals to interest in partnership with foreign businesses.
Apart from this, METAHOVER will also set up an in-house research and development division in Malaysia to study the trends in semiconductor manufacturing to further enhance and innovate the production process. It is of great importance to METAHOVER to always be a step above so that Malaysia will be able to excel far beyond its already established global market presence in that respective industry for many years to come.
METAHOVER stands tall within the semiconductor supply chain because unlike the competitors – not only are we able to handle the end-to-end process of semiconductor assembly, but we are also able to do so with some of the most competitive pricing in the world, without compromising quality. In this day and age, convenience plays a vital role in obtaining a competitive advantage in the market, and it is our mandate to provide an all-round service to assist local and international suppliers in their endeavors through a one-stop solution that is – METAHOVER.