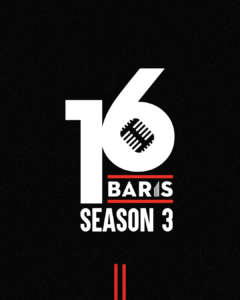 After great expectation and excitement, Asia's most recognised hip hop talent event 16 Baris returns with a bang. The show promises additional treasures, as it did in past seasons, by revealing some of the region's newest young blood of hip hop.
Still bearing the same format as it did before, the show this time hails Shahrin Bahar as the director, who brings forth the same energy he did through his past masterpieces such as the music videos of Ciao, Veto and most recently Swipe.
According to the show's mastermind, Malaysian hip hop connoisseur Joe Flizzow, this season features more local hip hop beats that were submitted by some of the show's contesting producers.
"With a pool of great talent, every single contestant shows potential to become the next big thing in hip hop. Be sure to look out for some of our regional acts from neighbouring countries such as Thailand, The Philippines, Singapore, and Indonesia. Truly, we are extremely happy to receive participation from across the region," said Joe about the show.
Showcasing international talents, this next generation of rappers prove their worth by belting out hip hop lyrics in a myriad of languages and dialects.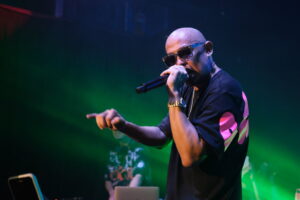 "That is the underlying narrative for 16 Baris, it is bigger than just hip hop. It is actually about unifying the scene and adding more excitement to the hip hop industry, at the same time introducing new talents and emcees," explained Joe.
Joe also stressed that the show sheds spotlight on everyone regardless of race, colour or gender as everyone deserves the same amount of respect.
"For example, music history has proven that some of the greatest MCs of all time are female icons such as Lauryn Hill, Missy Elliot, and many others," Joe added.
Joe also hopes that 16 Baris will continue to inspire more MCs out there to keep honing their craft.
"We received so many submissions from so many people. Sorry we couldn't have everyone. But I hope you will keep doing your thing as season 4 should be coming on next. We are just happy to be back," ended Joe on a happy note.
Presented by Tune Talk, the telco is excited to collaborate again for the new season. Previously, with a turn out over 5,000 fans at the 16 Baris Concert 2018, this great success has made its name as Malaysia's biggest hip hop concert.
"We always believe in empowering the youth while supporting the local music scene. 16 Baris is a ground-breaking avenue for these unexplored talents, who are handpicked by hip hop OGs to showcase their unlimited potential." said Joseph Lim, Chief Marketing Officer of Tune Talk.
The third season of 16 Baris can now be  streamed on YouTube. Get ready to get your mind blown away! 16 Baris Season 3 brought to you by Tune Talk and supported by Nike.