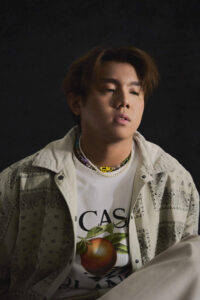 If you are a frequent social media user, you may have noticed a certain Filipino song that is continually being played on various digital platforms. 'Pano,' an easy-listening music by Philippines' latest sensation Zack Tabudlo, is making waves from its home country of the Philippines to Indonesia and all the way down to our Malaysian shores.
Throughout the years, Malaysians have been known to appreciate songs in countless Asian foreign languages thanks to the never-ending exposure to a variety of pop-culture products from our neighbours. And 'Pano' is the latest testament to this phenomenon.
The track's haunting tune immediately captures the attention of listeners the moment it is played and somehow succeeds in getting repeated. This inexplicable magic of 'Pano' is yet another simple example of how Filipino music is easily accepted here in Malaysia.
Now a favourite on one of the world's most popular social media applications TikTok, 'Pano' which means 'how' in Filipino looks destined to become Zack Tabudlo's ticket to a wider fanbase beyond his home country.
Now that the song is trending in Malaysia, Zack shared his hopes for his new audience in the country.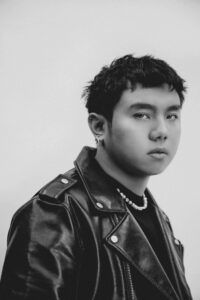 "I'm looking forward to them hearing more songs in the future. Definitely more painful than Pano with more styles and genres that they will jive and bop to," said Zack about this exciting development.
Discovered at the very tender age of 10 on a local Filipino reality show called Talentadong Pinoy, Zack continued to create ripples back home after being a contestant on The Voice Kids Philippines.
Being a part of the competition pushed him to form the youth singing group, Gravity, with his fellow contenders. With Zack as its frontman, Gravity's ensemble released Imposible, a song about an unrequited love sung in a catchy pop beat. Aside from Gravity, Zack was also one half of the teen pop duo Zack and Fritz with fellow The Voice Kids alumna Eufritz Santos.
He began his solo music career in 2018, venturing not only in performing but also in songwriting and music production.
In 2020, Zack joined Island Records Philippines where he continued honing his identity as a musician. His singles Nangangamba, Cruel, Sigurado, Iyong Iyo, and Elizabeth are testaments of his evolving creative songwriting and production style. In fact Nangangamba has garnered more than 87 million streams while Sigurado surpassed 10 million.
In 2021, Zack released his global viral hit song Binibini which took him to an even bigger stage. This single had him reign at the top of the Spotify charts for six consecutive weeks, making it the longest-running #1 local track by a Filipino RADAR artist.
With over 112 Million streams on Spotify, Binibini also topped the Global Viral chart for four consecutive weeks. Spotify Philippines hailed Binibini as the most streamed song of 2021, with Nangangamba being the 2nd most streamed song.
Zack also released his debut album Episode and this single Pano during the last quarter of 2021. Pano also reigned at the top of the Spotify charts for nine consecutive weeks, breaking his previous record of six weeks with Binibini.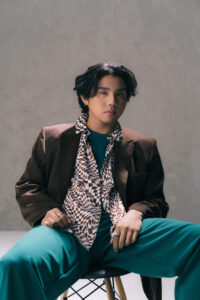 As of 2022, Zack's debut album "Episode" has spent eighteen weeks at #1 on Spotify's Weekly Top Albums in the Philippines, with over 1 Billion global streams and views.
Though a simple limerick of love, Pano which sings of a broken heart caused by the cruelty of being let go by a lover seems relatable, making it an instant hit among music fans.
To further entice his ardent followers, Zack took to his socials to announce that Pano is actually part of a bigger trilogy.
He then released a three-part music video entitled PANO: THE TRILOGY for his tracks 'Anghel,' 'Yakap,' and his chart-topping song 'Pano.' The trilogy stars Zack, along with Filipina actress Kira Balinger. The storyline revolves around the relationship between the two characters.
As an artist who continuously challenges convention, Zack is excited to create bigger things for his fans.
The young artist believes that keeping his feet on the ground means maintaining his footing as he continuously runs towards his dream–to conquer the world through music. Because for Zack Tabudlo, "music itself was the dream."