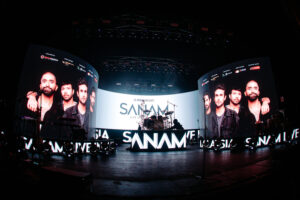 Le Mirch proudly presents "Sanam Live in Malaysia," organised by Hitman Solutions, where India's biggest music artist on the digital platform, Sanam Band, wowed fans with a night of fresh pop twist to classic Bollywood hits as well as their own original songs at the cultural building of Istana Budaya, 8pm last night.
The band famous for singing renditions of classic Bollywood hits features four dashing young men, namely Sanam Puri, Samar Puri, Venky S and Keshav Dhanraj, held their first ever concert in Malaysia. Fans of Sanam Band called them "unequivocally the best cover band of present time" giving these classic songs the love and respect that they deserve.
During the Press Luncheon with Sanam Band at Le Mirch Avenue K, Mr. Rohit Rampal, CEO & Founder of Hitman Solutions mentioned, "We are thrilled to kick off our Bollywood concert trail of 2023 with Sanam Band, a band which I know will definitely capture the hearts of all their fans attending the concert tonight.
Who would have ever thought, a song our parents used to listen to growing up could be resung with a different tune and would resonates so well with us and them. It will be amazing to watch how Sanam's music connects people from different generations together."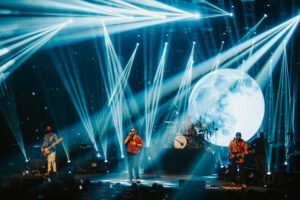 Sanam performed for almost two hours non-stop to their enthusiastic fans who danced and sang along to all of their favourite and top hits. Bollywood fans from all over the region also came to watch them perform live.
Mr Rohit added, "Even as we continue to expand our horizon on organising concerts of different genres, it's nice to be doing Bollywood concerts again and see how everyone came to support this concert. I would also like to take the opportunity to thank our sponsor and partners, Le Mirch (Presenting Sponsor), Sunway Putra Hotel (Hotel Partner), Milestone Entertainment & Clifftop Group Asia (Supported By), Varnam Malaysia (Media Partner) and D'Mart Travel and Tours (Transport Partner)."
When asked what is next from Hitman Solutions, Mr Rohit added, "We are in the midst of launching a festival called PINKFISH Music & Arts Festival. So do check it out and show us our support by following us on Instagram and Facebook."
If you have any inquiries regarding Hitman Solutions' future concerts, please get in touch with Mr. Keeran D (Hitman Solutions) at 012-887 0669.