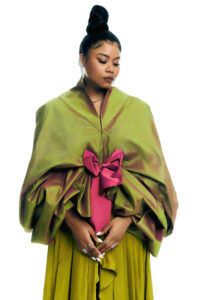 A young vocalist named Vanessa Reynauld is no stranger to Malaysia's entertainment sector. This 23-year-old vocalist has a strong voice and is in a class of her own. Andai Itu Takdirnya, Vanessa's most current song, was recently released, which is fantastic news for all of her admirers.
According to Vanessa, she started liking the song upon listening to the demo, even though at that time the finishing touches had not been worked out perfectly.
"As soon as I heard the melody, the song was easy to remember and it was pleasant to listen to, therefore I accepted the offer to sing this song. For me, the lyrical verses of the song will be able to touch listeners' emotions, as I myself admire the sorrowful and painful components that are attempting to be conveyed in the song's writing.
"One of the song's merits is that it was chosen as the official soundtrack music for a new drama titled Andai Itu Takdirnya. Therefore, listeners will be able to understand and appreciate this song as a result of the perspective portrayed in the drama, both in terms of the plot and so on," she stated.
The 23rd Music Industry Awards (AIM23) Best New Artist winner has also shared her interpretation of the story in the song Andai Itu Takdirnya, according to Vanessa, she stated that the song is not restricted to a specific life situation.
"I interpreted the story of this song as someone who loves their partner but can't be together. Even though they dearly love each other, they must let go of their partner. It is something that may happen in real life, sometimes we have to let go of our lover for variety of reasons, such as the fact that relationship are not ideal after some period of time.
"Those who are going through a breakup can deeply connect to this song when the listen to it. Apart from that, the story of the song may also be interpreted as the story of losing our loved one, such as family members or even strangers," she stated.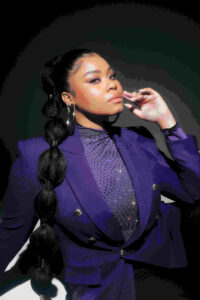 The song Andai Itu Takdirnya was written by Siti Rosmizah and composed by Ejai and Kelana. Vanessa admitted that she felt thrilled while being involved in the process of recording the song.
"The process of working with them was really simple, I received a demo sung by Ejai. After agreeing to take on the song, I went into the studio with Kelana to record the song, and he assisted me with the melody and delivery. I have also taken some time to study the song before going into the studio to make the recording process smoother.
"I have never personally met the lyricist, Siti Rosmizah, but I love the way she writes in Andai itu Takdirnya. I have also never met the composer, Ejai, but the process of creating this song went really well. Furthermore, the studio recording with Kelana was a breeze as it only took us around three to four hours to finish," she said.
Lastly, Vanessa expressed her enthusiasm regarding the song Andai Itu Takdirnya, which she sang with all her heart. At the same time, the singer, who is represented by Sony Music Entertainment Malaysia, did not fail to devote special remarks to all of the fans who have tremendously shown unwavering support every time she releases new songs.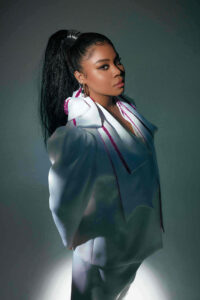 "I hope my singing in this song represent what I'm trying to convey. I also wish for the quick recovery of all the broken-hearted folks out there. I also hope that my dearest fans respond well to this song.
"Thank you to everyone who has always supported me and to those who have been waiting patiently for my work throughout my journey in the music industry. I hope this song succeed in having people enjoy listening to it, since I myself also am fond of the song Andai Itu Takdirnya," she stated.
Andai Itu Takdirnya sung by Vanessa, Siti Rosmizah as the lyricist, and composed by Ejai and Kelana.
Andai Itu Takdirnya is available for purchase on iTunes and may be streamed on Apple Music, Deezer, KKBox, Spotify, YouTube, and YouTube Music.
Vanessa Reynauld's Social Media Accounts
Instagram: https://www.instagram.com/vanessareynauld/
TikTok: https://www.tiktok.com/@vanessareynauld?lang=en
YouTube: https://www.youtube.com/channel/UCWeshXfJ5V5oN7jDZVuQ85w
Credits
Artist: Vanessa Reynauld
Title: Andai Itu Takdirnya
Producer: Rudy Nastia
Composer: Ejai Aziz & Kelana
Lyricist: Siti Rosmizah
Listen now Andai Itu Takdirnya: https://vanessareynauld.lnk.to/AIT