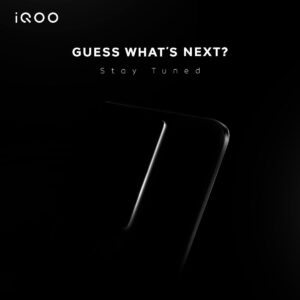 Several followers on the iQOO Malaysia Official Community Facebook page have recently published postings on the newly announced iQOO Z7 series in China. This has Malaysians asking whether there will be any new iQOO items available in Malaysia shortly.
From the post below, fans are questioning if iQOO Z7 series might be the new model entering into Malaysia and the forum admin's reply seems to acknowledge it. While nothing has been confirmed, however it sparks up the discussion among Malaysians, and even some media published news about it.
Well known for its robust performance and affordable price range, iQOO Z7 series is ideal for individuals who are seeking a reasonably-priced phone that delivers ultimate gaming experience. As a result, Malaysians look forward to it with great enthusiasm.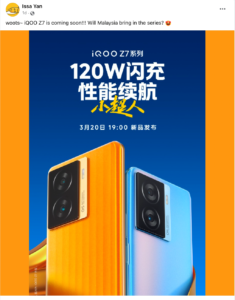 Last year, iQOO had a successful kick off in Malaysia with iQOO 11, shattering a number of records and establishing a new standard for gaming smartphones. This year we shall look forward if the new iQOO product can add yet another milestone achievement to their brand this year.
For more information about iQOO, please follow iQOO Malaysia Facebook Page for more first-hand updates.