Professor Dato' Dr Noor Inayah Yaakob has been appointed as Bank Islam Malaysia Berhad's (Bank Islam) Independent Non Executive Director, effective April 7, 2023. Meanwhile, on 1 April 2023, Ir. Dr Muhamad Fuad Abdullah takes over as Chairman of the Shariah Supervisory Council, succeeding Prof. Dato' Dr Ahmad Hidayat Buang, who retires on 31 March 2023.
The appointment will further strengthen the Group's Board composition as Bank Islam  celebrates its 40th anniversary this year.
Professor Dato' Dr Noor Inayah has an illustrious career, traversing from academia to  corporate and religious bodies. She is the Chairman of Amanah Raya Trustees Berhad, on the Board of Trustees of Yayasan Amanah Raya, the Chairman of the Nomination and  Remuneration Committee and a member of the Audit and Review Committee, Shariah  Advisory and Supervisory Council of Amanah Raya Berhad.
She is currently the President and Vice-Chancellor of Infrastructure University Kuala  Lumpur, a position she has held since 1 July 2021. She previously served as the Chief  Executive Officer / Rector of BaitulMal Professional College, wholly owned by Majlis  Agama Islam Wilayah Persekutuan.
She holds a double degree of a Bachelor of Shariah Law (Hons) and a Bachelor of Law  (Hons) from the International Islamic University Malaysia. Dato' Professor Dr Noor Inayah  obtained her LLM (Master of Comparative Civil and Banking Law) from the University of Bristol, United Kingdom. She received a PhD in Law from the Faculty of Law, University of  Manchester, United Kingdom. She is also the resource expert of waqf both in Malaysia  and on the international platform.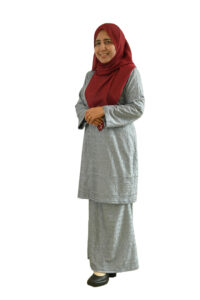 Not a stranger to groundbreaking achievements, Dato' Professor Dr Noor Inayah is  currently the only female mosque Nazir ever elected in Malaysia's history.
Ir. Dr Muhamad Fuad Abdullah joined Bank Islam's Shariah Supervisory Council as a  member on 1 April 2022 and was recently reassigned as the Chairman on 1 April 2023.
Ir. Dr Muhamad Fuad has dual academic qualifications in engineering and Islamic  studies. He obtained his Bachelor's and Master of Philosophy Degrees in Electrical  Engineering from Southampton University, England, in 1977 and 1982, respectively. He  then completed his Bachelor of Arts (Shariah) at Jordan University in 1994. His highest  academic qualification is a PhD in Muslim Civilisation, awarded in 1996 by Aberdeen  University in Scotland.
He plays an active role in the academic world. He has served as an Adjunct  Professor/Lecturer at several local universities, including Universiti Teknologi Petronas (UTP), Universiti Putra Malaysia (UPM), and Universiti Teknikal Malaysia Melaka (UTEM); as  an Industry Advisory Panel of Electrical Engineering Programmes at Universiti Teknologi  MARA (UiTM), Multimedia University (MMU) and Universiti Tenaga Nasional (UNITEN); and  had served from 2007 to 2010 as a member of the Board of Studies of the International  Islamic University Malaysia (IIUM) Bachelor Program in Fiqh & Usul Fiqh. He was the Chief  Executive of The Netherlands Maritime Institute of Technology in Johor Bahru in 2019.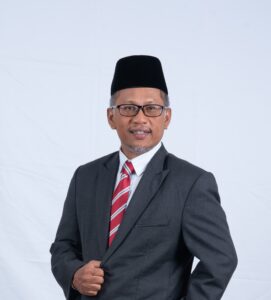 Ir. Dr Muhamad Fuad has held several board directorships, including those of Institut Kefahaman Islam Malaysia (IKIM), MIDF Berhad, MIDF Property Berhad, Sime Darby  Berhad, Sime Darby Property Berhad and Island & Peninsular Bhd, Medic IG Sdn Bhd,  Mesiniaga Berhad, Universiti Sains Islam Malaysia (USIM), and Hidayah Centre Foundation.
Bank Islam's Chairman, Tan Sri Dr Ismail Haji Bakar, said, "On behalf of the Board, I welcome Dato' Prof. Dr Noor Inayah Yaakob to Bank Islam and congratulate Dr Fuad on  his new mandate. Having Dato' Prof. Dr Noor Inayah onboard is a testament to our  commitment to achieving the minimum 30% gender balance in senior decision-making  positions across the Group."
"With this appointment, we look forward to their valuable insights in steering the Group to greater heights. Their expertise and proven track record within the industry will be an asset  to Bank Islam. I want to convey my heartiest thanks to Prof. Dato' Dr Ahmad Hidayat  Buang for his valuable contribution to the Group over the past 12 years and wish the best  for his future endeavours." Tan Sri Dr Ismail added.