For professional sound engineers and musicians, Sony has unveiled the MDR-MV1 Reference Monitor Headphones. The headphones combine high-quality audio with durability and dependability. They are a good choice for mixing and mastering immersive spatial sound, such as 360 Reality Audio, as well as stereo sound with high-resolution capabilities because of its open back design, which enables accurate reproduction of a large sound field. The C-80, a uni-directional condenser microphone excellent for vocal/voice recording, instrumental recording, vlogging, webcasting, and podcasting, was also introduced by Sony as a new microphone for home studios. The technology of Sony's renowned C-800G and well-liked C-100 microphones is carried over into this new device, making high quality sound even more affordable.
"With the rise in spatial sound and high quality streaming music services, we are seeing a demand for headphones that can adaptably address and enrich all of these immersive needs," said Andy Munitz, Sr. Product Manager, Sony Electronics. "Sony's deep heritage in audio is on display with the introduction of the MDR-MV1, a flexible and stylish new option for home or studio use. The headphones prioritise comfort, showcase Sony's craftsmanship and provide long-term durability while offering users the ability to accurately reproduce sounds, as the artist intended them to be heard."
"The C-80 takes advantage of Sony's heritage in professional audio, providing users with an affordable introductory model that incorporates high-end professional features," said John Studdert, Head of Media Solutions, Sony Electronics. "With unrivaled sound quality and thoughtful construction, the C-80 is a great addition to any audio enthusiast's microphone collection and a perfect complement to Sony's full line of professional audio technologies."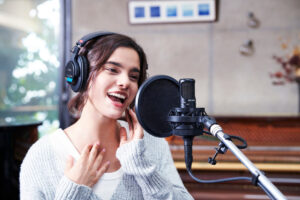 MDR-MV1
Sound Characteristics
The MDR-MV1 offers extended spatial sound reproducibility and accurate sound object positioning within a 360-degree space, as well as clear, hi-resolution, nuanced sound with a super-wide frequency range and accurate soundstage. The headphones' uniquely developed driver units provide ultra-wideband playback (5Hz – 80 kHz) with natural high frequencies. This makes it easier for professionals to capture localization, spaciousness and detailed changes in sound processing.  The open back structure of the headphones reduces internally reflected sounds and eliminates acoustic resonances while accurately reproducing natural, rich spatial information and sounds. These robust features support their use in professional mixing and mastering environments while accommodating audio engineers' highest standards.
Comfort and Design
Engineered with comfort in mind, the MDR-MV1 feature breathable earpads and are intentionally lightweight, soft and fitted to provide a pleasant wearing experience, even after hours of use. The MDR-MV1 includes a high quality replaceable, detachable cable with machined aluminum connectors and a stereo mini-jack adapter for ease of use in a professional setting.
"To create great listening experiences for streaming and immersive audio, it's important for artists and studio professionals to have sound equipment tuned for these technologies," said Mike Piacentini, Mastering Engineer, Battery Studio, Sony Music Entertainment. "The MDR-MV1, developed by Sony's Headphone Engineering team in collaboration with Sony's Music engineers, provides creators mixing both in studios and at home with a new reliable reference point for modern sound design needs."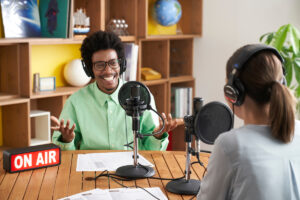 C-80
Key Features of the C-80
The C-80 inherits the essence of Sony's revered C-800G and popular C-100 microphones, utilising the microphone capsule derived from the C-100 and a two-part metallic anti-vibrational body structure used in the C-800G. Its "Noise Elimination Construction" also prevents microphone body acoustic vibration, resulting in low noise and clear sound. A dual diaphragm configuration is also present within the C-80, suppressing sonic changes with distance (proximity effect) and allowing more stability in the vocal recording process.
Sonic Characteristics of the C-80
Tight and rich mid-range capture in the C-80 provides a vocal sound with a clear core and presence, allowing vocals to stand out even when mixed with other instrumental sounds. The C-80 also provides a realistic reproduction of the characteristics of an instrument, such as the sound of guitar strings and the resonance of the body, and a natural and clear recording is achieved by suppressing boomy low frequencies and noise when close to the microphone.
Availability
The SRP for the MDR-MV1 is RM1,690 and C-80 is RM2,190. Both will be available in Malaysia from May 2023.