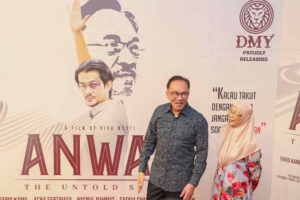 After watching his own movie, "Anwar, The Untold Story," at a special media and VIP screening event at the Dadi Cinema Pavillion KL last evening, Prime Minister Datuk Seri Anwar Ibrahim was incredibly moved. Yusrych Global Sdn Bhd is the publisher of "Film Anwar: The Untold Story," and DMY Creation is the authorised distributor.
The Prime Minister relived the memories of his struggle to fight injustice and corruption through the one-hour 30 minutes film directed by Indonesia's Viva Westi who also attended the special screening event.
Anwar who held a press conference with the local and international media after watching the film said it was overwhelming to look back at a crucial part of his life but credited the actors and director for keeping it real.
"This is a story that must be told, the battle against corruption continues. Now that I am prime minister, I want to save this country and fight corruption and fight them hard," he said to a round of applause.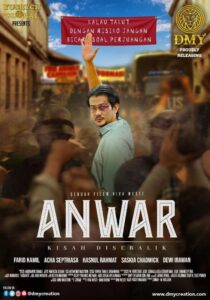 The film set between 1993 and 1998 revealed Anwar's time as Malaysia's Deputy Prime Minister and Finance Minister and highlighted his struggle to consistently and decisively oppose corrupt practices but ended up in prison.
Local Malaysian actor Farid Kamil Zahari played the lead role as Anwar Ibrahim while famed Indonesian actress Acha Septriasa played the role of Datuk Seri Dr Wan Azizah Wan Ismail.
The event was organised by DMY Creation, the established company is also the official distributor for 'Anwar, The Untold Story'.
DMY Creation is known for distributing major international and local films and organizing major live entertainment shows.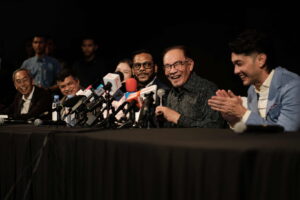 DMY Creation's founder and chairman Datuk Mohamed Yusoff encouraged all Malaysians to watch the film to know the struggles the prime minister had faced and to witness a glimpse of his journey which is one of the most remarkable political turnarounds in modern Southeast Asian history.
"We hope everyone especially youths will support and watch this film to know the real struggle of our prime minister. The film shows the importance of eradicating corruption in the country," he said.
Anwar watched the film with his close family members along with the company of VIPs including those from the entertainment industry, political figures and celebrities
A total of 1,870 guests including 500 local and international press members watched the film in 13 specially dedicated halls.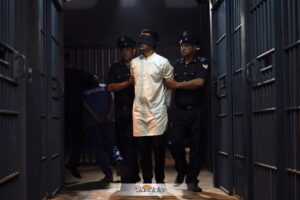 Among those who attended the event were Dr Wan Azizah Wan Ismail, Malaysia's songbird Datuk Seri Siti Nurhaliza, Communications and Digital Minister Fahmi Fadzil, musician, actor, and artist Datuk M Nasir, veteran actress and producer Fauziah Ahmad Daud, DMY Creation's founder and chairman Datuk Mohamed Yusoff, prolific lyricist and scriptwriter Habsah Hassan, local film producer Datuk Yusof Haslam and popular filmmaker Datuk David Teo among others.
Also at the event was the executive chairman of Kuala Lumpur Pavilion Sdn Bhd Puan Sri Cindy Lim, Yusrych Global Managing Director Yusry Makmor.
The public screening of 'Anwar, The Untold Story' will be shown in all major cinemas nationwide beginning May 18, 2023. Advance booking for the film will open soon.
#AnwarTheUntoldStorybyDMY