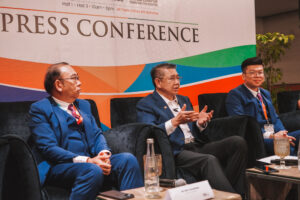 The eagerly awaited 13th Malaysia Gifts Fair 2023 is returning to give exhibitors a huge chance to present the newest goods and trends in the gifts and premiums market to potential customers from all over the world.
This three-day trade exhibition is the ASEAN's largest gifts and premium fair.
The fair which is being organised by Malaysian Gifts and Premium Association (MGPA) and endorsed by Malaysia External Trade Development Corporation (Matrade) is officially launched today in Kuala Lumpur Convention Centre.
Up to today, with a total of 99 companies from Malaysia, Singapore, Hong Kong, Taiwan, Korea, India and the United Kingdom signed-up over 200 booths in the fair, making it a must visit three full days event to industry stakeholders and buyers who are looking to get more exciting gifting ideas and solutions for the business market.
This year's event is themed at "Endless Inspired. Thoughtfully Curated", signifies MGPA's commitment to constantly stimulated and motivated, to always be seeking out new ideas and perspectives to always evolving, always pushing boundaries and exploring new frontiers.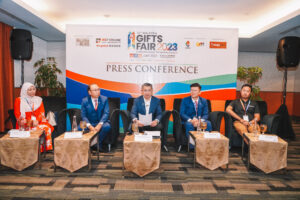 During the last MGF, more than 14,000 visitors were attracted in the three-day fair, which proved that MGF is one of the most sought-after trade fairs in this region. Post-exhibition exhibitors' survey showed that 95% exhibitors will continue to exhibit in the next MGF. Access to a wide range of potential customers, brand exposure and networking opportunities are the top 3 ranked benefits for their business.
MGF Online, an online B2B marketplace developed by MGPA in 2020 to keep up with the digitalisation business landscape. The platform benefited exhibitors by increasing reach, increased sales, lower overheads, better customer experience, cost-effective marketing and data analytics.
The 13th Malaysia Gifts Fair is set to take place from June 20-22 at Kuala Lumpur Convention Centre.