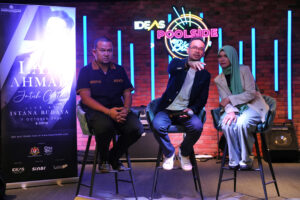 A Comfort Accommodation Partnership with Ideas Kuala Lumpur Hotel.
Prepare yourself for an extraordinary musical experience as the Ideas Kuala Lumpur Hotel proudly announces an exclusive partnership with Rubber Tapper for an unforgettable live performance at the famed Istana Budaya. This partnership promises to combine convenient accommodations with the allure of live music to provide an all-encompassing experience in the heart of Kuala Lumpur.
Introducing the Ideas Kuala Lumpur Hotel and Lah Ahmad Jatuh Cinta Live Concert Accommodation
Package: Your Complete Experience
Imagine yourself staying at Ideas Kuala Lumpur with the knowledge that a mesmerizing Lah Ahmad Jatuh Cinta live concert awaits you just moments away. We are excited to present a unique accommodation package that includes:
Comfortable Accommodation: Guests can choose from an array of elegant rooms and suites at Ideas Kuala Lumpur, ensuring a comfortable and stylish stay.
Delectable Breakfast: Start your day with a delightful breakfast featuring a variety of local and international flavors, setting the perfect tone for your Kuala Lumpur adventure.
Exclusive Concert Ticket: The highlight of your stay is an all-zone concert ticket, granting you the freedom to select your preferred seating zone for the Lah Ahmad Jatuh Cinta live concert. T&C Apply.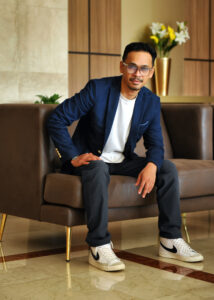 Why Choose Ideas Kuala Lumpur for Your Lah Ahmad Jatuh Cinta Concert Experience?
Proximity to Istana Budaya: Ideas Kuala Lumpur is conveniently located just a 10-minute drive from the renowned Istana Budaya, the city's premier concert venue. This proximity ensures that you are never far from the musical enchantment that Kuala Lumpur has to offer.
Unparalleled Hospitality: Ideas Kuala Lumpur is synonymous with top-tier service and comfort, providing an exceptional experience that complements the city's vibrancy.
Tailored Concert Experience: With the flexibility to choose from all-zone tickets, guests can customize their concert view, ensuring an unforgettable night of Lah Ahmad's Jatuh Cinta music.
Booking Your Ultimate Concert Experience
Reserving your ideas for Kuala Lumpur with the Lah Ahmad Jatuh Cinta Live Concert Accommodation Package is effortless. Visit our official website at ideaskl.com. to explore room options, select your ideal room, and secure your concert ticket—all in one seamless process. Terms and conditions apply.
Mr. Suhailliazman Johari, Executive Assistant Manager of IDEAS Kuala Lumpur, expressed his excitement about this extraordinary partnership: "We are thrilled to offer this unique collaboration, fusing comfort accommodation with the magic of live concerts. Ideas: Kuala Lumpur is now the ultimate destination for those seeking an all-encompassing Lah Ahmad Jatuh Cinta concert experience."
For media inquiries:
Miss Ileena Hanis Ismail, PJK Sales Manager, [email protected]
014 642 3465